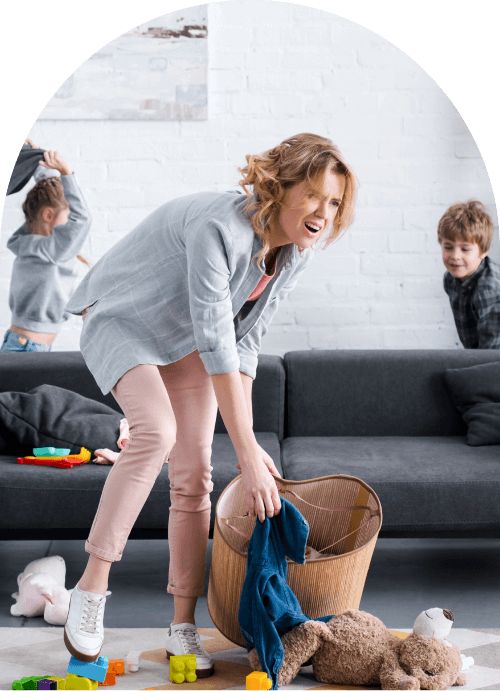 ...And I don't say any of that to judge, because trust me, I've been there!
With a husband, and a busy schedule, and yes — five kids! — I too have struggled with finding time to care for my health…
And I've struggled with chronic stress, illness and exhaustion because of it.
For the longest time, it all felt pretty hopeless.
I knew there had to be a better way…but I was stuck in the same old rut, giving into quick fixes in the hope of FINALLY feeling better.
(After all, what's a busy mama to do in a situation like this?!)
And if I'm being completely honest, it took my husband and I a LONG time to finally find solutions that worked for us and our family.
The process is NOT one-dimensional, and it's definitely not linear…
But I'll tell you this…